Design is the lifeline of your message
As a design company, we understand the importance of a well laid-off design. For as much as it must look appealing, it must also convey your message conveniently.
For the last fifteen years, we have collaborated with more than 50+ returning clients in almost every industry, from startups to educational institutes, we have designed their portfolio from start to the end.
Doesn't matter if you're launching a new product, organizing an event, coming in the market or rebranding yourself, you should not compromise with your design.
But no worries, we'll tell you about how we help you with your design needs.
Refreshing designs that people can relate to
What happens when you keep following one template or a specific set of rules while making designs for your brand or company? It sucks! Yes. No matter what, if people aren't stopping at your designs, they're worthless.
Take some time and check out all the designs from the companies that you adore the most. Are they really worth it? Do you think that they'd be able to capture potential clients' or prospects' attention? Or do you only like them because you already know what they're doing?
Exactly our point.
You may seem to have a completely different point of view when it comes to having designs for your brand.
We love building brands
Yes! You heard it right. We're enthusiastic about the way brand building takes place. Whether it's about making designs in a particular way or the other, our brand building services include: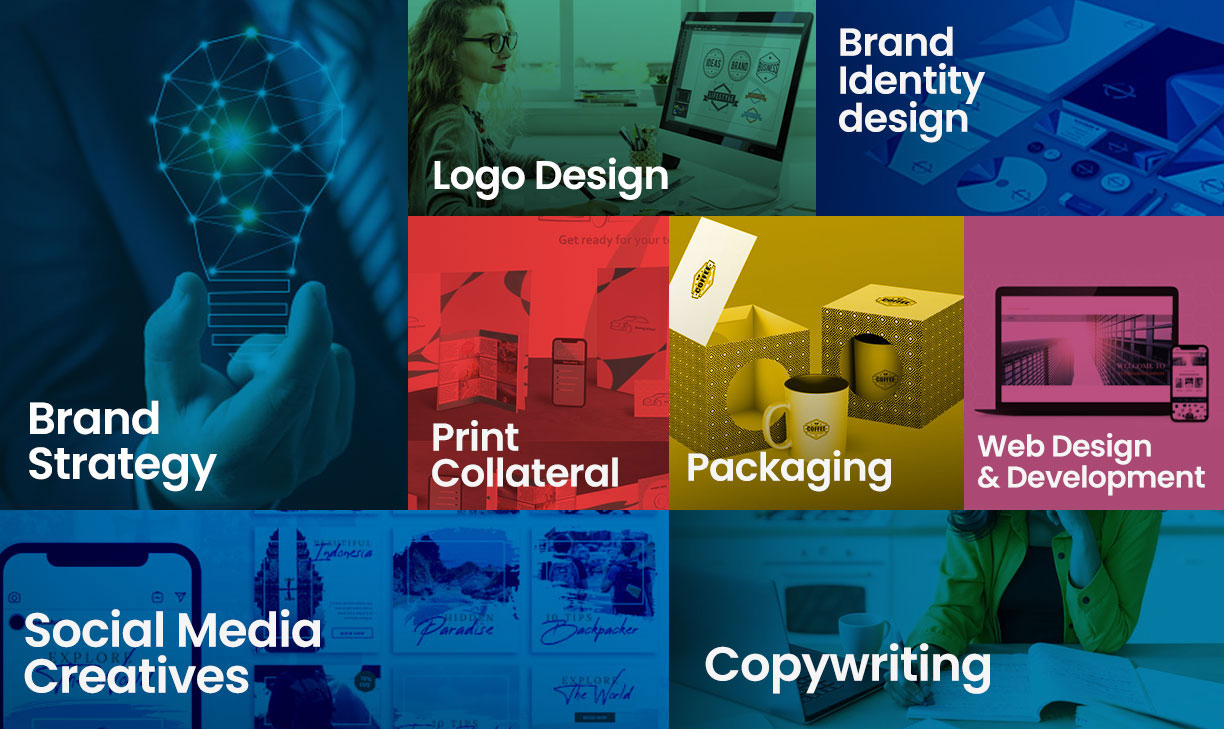 Let us assist you in manifesting your goals into reality with designs that speak a million words.